Player Evaluations
---
---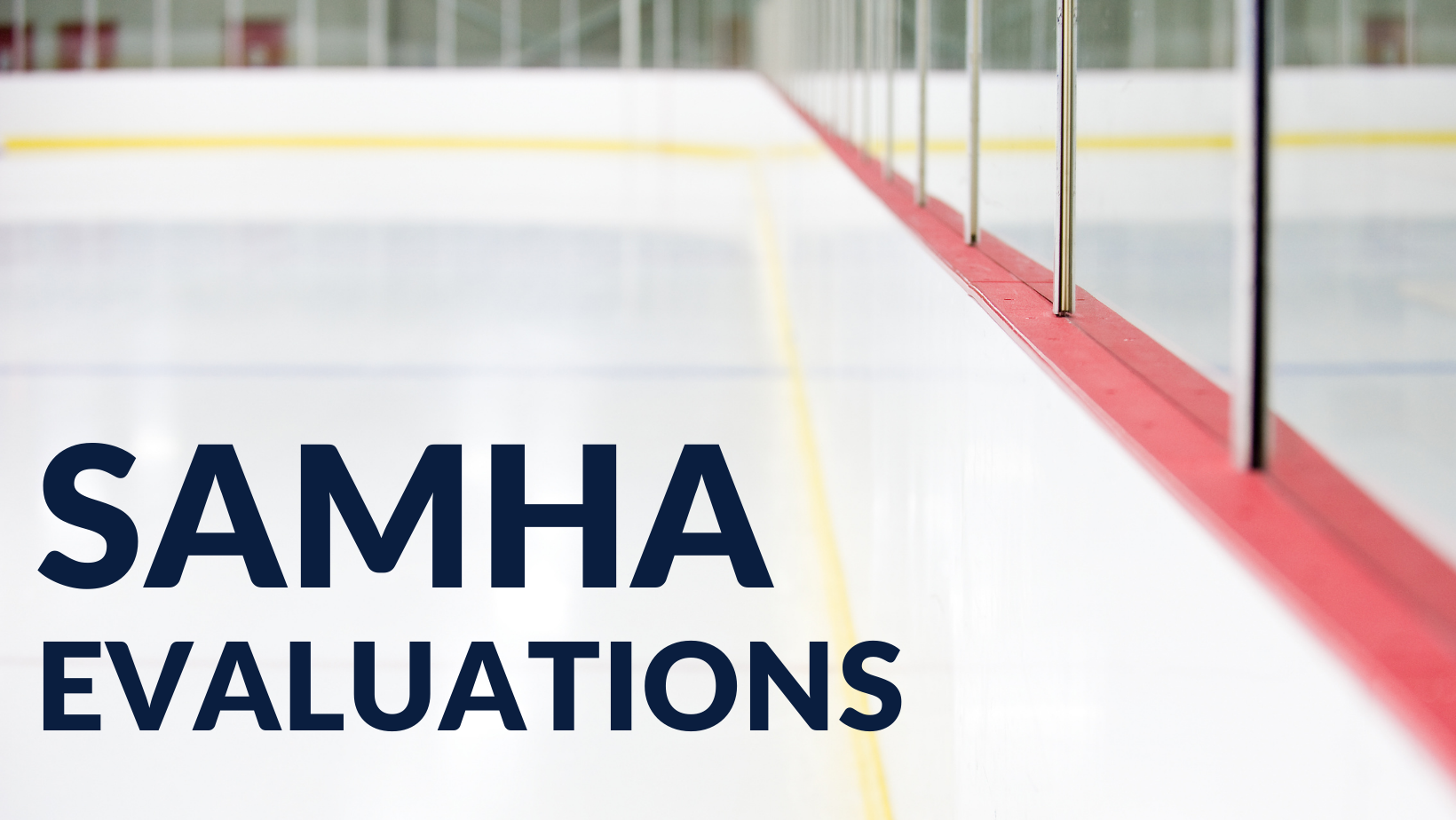 ---
Over the past three months, the
SAMHA

Evaluation Committee has been working to improve our evaluation process. You may notice some changes when you return to the rink in the Fall and we wanted to share this with you in advance.
*Depending on the division, players will be evaluated 4-5 times.
**All times are tentative until further notice.
U11: August 30th and 31st skill skate times will be sent by email on August 24th.
PLAYER EVALUATIONS - NEW
Player evaluations will not be held on Labour Day weekend
Each player will have a minimum of four evaluation skates (U9-U15)
All skate times will be communicated by email, using the email address you provided at registration
U9 & U18 Players will be evaluated by coaches and supported by Team Genius evaluation software
U13 & U15 players will be placed initially into groups based on the previous season tier, all four skates will be scrimmages
---
COACHES and VOLUNTEERS
SAMHA relies on dedicated volunteers to support our evaluation process and we truly value your time and commitment. Please complete the following to participate in player evaluations.
SAMHA is committed to supporting more coach involvement throughout the evaluation process and we intend to provide coaches with the tools needed to succeed. This season we are excited to introduce Team Genius to help support this process. SAMHA feels that coaches and parents will see immense value in this robust online evaluation tool. Learn more...Team Genius
---
COMMITMENT
SAMHA remains committed to supporting the following objectives:
Provide an impartial, consistent and comprehensive evaluation of a player's total hockey skills, resulting in the best chance to develop.

To form teams that maintain a skill balance where players can develop, participate and have fun playing hockey.

To develop an evaluation process that is transparent and trusted by players, parents, and coaches.

To provide coaches with the opportunity and flexibility to build a team based in part on their own coaching philosophy and knowledge of player skills and attitude.
Later this month SAMHA will publish a complete guide to our evaluation process. This will include a full outline of the evaluation process, our objectives and define the expectations of each participant.